Post by Paffnia on Feb 3, 2011 18:30:47 GMT -5
We're hiring! See here for more details: 10000islands.proboards.com/index.cgi?action=display&board=joblistings&thread=21901
---
Based on the Saint Petersburg Times' Pulitzer Prize-winning website
PolitiFact
, I, on behalf of
LUAC
, present PolitiFact: XKI. At PolitiFact: XKI, we will fact-check campaign promises, job duty fulfillment, and other statements made by XKI's officials to hold them accountable. Each statement will be rated with one of the following six ratings:
Summary of ratings
Click the numbers for links to each of their ratings.
The Enigmatic Nation: 1 True
[1]
Delegate
Paffnia: 1 Pants on Fire
[1]
Senator for Lyonnesse East
Echolilia: 1 True
[1]
Deputy Minister of Immigration
Improving Wordiness: 1 True
[1]
[/table]
Just-for-fun ratings
[/center]
---
Staff
Operator:
Paffnia
Got a promise you want PolitiFact: XKI to check? PM anyone on the staff or the
LUAC account
.
---
I do my best to check facts, but, because of Co9 confidentiality and because to err is human, I cannot guarantee complete accuracy. I'll do my best.
A helpful explanatory note from Senator Ad Infinitum:
In a perfect world, there'd be transparency in the government, but in our case:
1. We're at war. A certain degree of confidentiality must be maintained.
2. We're extremely limited in scope, as our entire world on here is entirely text-based.
3. Proboards limitations
---
Praise for PolitiFact: XKI
With your PolitiFact thread, I like keeping nations accountable for their promises. If done correctly, you can help spur nations to make good on their campaign promises....keeping nations accountable for their campaign promises is important....I look forward to seeing your posts in the future.

Grub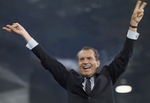 I didn't want to clutter your thread, but the XKI PolitiFact thread, is one of the best things I've seen on here

I hope you can keep it going!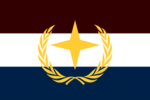 *pout*
Wait, what are those last two doing there ;D?
---
PolitiFact: XKI--The Islands' premier fact-checking service since 2011.