Post by Burqueno Islands on Nov 5, 2015 14:57:06 GMT -5
The Most Serene Republic of
Burqueno Islands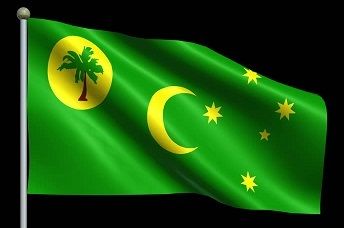 Brief Intro:
Burqueno Islands main island was first discovered in the late 17th century by notorious English pirate Edward Teach. It wasn't until nearly 20 years later that the rest of the BI archipelago was found, the area was colonized by the French, and the country was formed. Now, over 300 years later, the sovereign country has a soaring population, thriving economy, and is among the best to live in the world.
The country is widely known for it's stunning environment, outstanding weather, and as a top 10 vacation spot in the world. Burqueno Islands puts a huge emphasis on their environment: active volcanoes, lowland valleys, cloud forests, and rainforests, which spill in to the pristine crystal clear waters of the Mezcali Ocean, where millions of tourists flock each year.
People and Culture

-Official Language(s): English, Spanish, and French Creole
-How its citizens are known/referred to: Burquenos
-Population (As per NS): 401 million
-Median Age: 31 years old
-Ethnicity/race: None 32.5%, white or mestizo 28.2, black of African descent 16.2%, mulatto 8.7%, indigenous 6.4%, other 5.5%, unspecified 2.5% (2014 est.)
-Religion: None 63.2%, Roman Catholic 16.3%, Evangelical 13.7%, Jehovah's Witnesses 1.3%, other Protestant 0.7%, other 4.8%
-Literacy rate: 99.3% (2014 est.)
-Educational level: 72% of BI citizens have a college degree thanks to free secondary education policies.
-Life Expectancy: 82.3 years
Burqueno Islands political stability, high standard of living, and well-developed social benefits system set it apart from its neighbors. Through the government's sustained social spending, BI has made tremendous progress toward achieving its goal of providing universal and free access to education, healthcare, clean water, sanitation, and electricity. Expansion of these services has led to a rapid decline in infant mortality, an increase in life expectancy at birth, and a sharp decrease in the birth rate. BI's poverty rate is lower than most surrounding countries, but it has stalled at around 7% for almost a decade.
Burqueno Islands is a popular regional immigration destination because of its phenomenal weather, job opportunities, healthcare, and social programs. Almost 9% of the population is foreign-born, with Mytopians comprising nearly three-quarters of the foreign population. Many Mytopians who perform unskilled seasonal labor enter BI illegally or overstay their visas, which continues to be a source of tension. Less than 2% of BI's population lives abroad.
Economy
-Currency: Belikin
-NS Economy Rating: Strong
-Average Income Tax: 55%
-Major industries: Tourism, Trout Farming, Information Technology, and Door-to-Door Insurance Sales
-Agriculture: fish, bananas, pineapples, coffee, marijuana, melons, ornamental plants, sugar, corn, rice, beans, potatoes; beef, poultry, dairy; timber
-Labor force: 282 million
-Labor force - by occupation: industry: 64%, services: 24%, agriculture: 12%, (2014 est.)
-Unemployment rate: 6.2%
Government

-Land Discovered: 1681 by Sir Edward Teach
-Founded: 1701
-Constitution: 1702; latest adopted 8 November 1959; amended many times, last in 2015
-Capital: San Tomas, Burque
-Major Cities: San Tomas, Burque (National and Government Capital; 18mil), Cook's Bay, Secteur Touristique (ST) (Tourism Capital; 12mil), Ranch Des Forêts, Zillia (Environmental Capital, 10mil), Port D'lau Military Base (population unreleased)
-Government Type: Inoffensive Centrist Democracy
-Ruler type and name of ruler: Cyrus Rousseau, President
-Legislative Body: Assembly of Burquenos (AOB)
-Military: Burqueno Islands has no standing army, but has a strong naval presence in the renowned BI Naval Squadron. Although the total military presence is somewhat small (reportedly 300,000 enlisted), the country's defense is no slouch.
The fortified port base, Port D'lau, on Guardian Atoll is home to the BI military offices. The base is located offshore, as to not interfere with the environment and eco-tourism industry that the county relies on.
-Military Special Units: The main ports of Burqueno Islands, Cook's Bay and Guardian Atoll, are the home of the BI Naval Squadron, featuring 3 Aircraft Carriers, a dozen battleships, and upwards of 200 fighter jets including A4 Warthogs, F-14 Hornets, and Dassault Rafales.
National Holidays:

-April 20 = Independence Day
-May 6 = Blackbeard's Day
-June 30 = Seasons Day
-November 3 = All Feasts Day
Geography and Environment

-BI is divided in to five self-governing states: Burque, Secteur Touristique (ST), Zillia, Guardian Atoll, and Heights. Each state features a unique geographic quality that each state's governor focuses on.
-
Burque contains all government organizations excluding military and environmental agencies.
-
Secteur Touristiqe focuses primarily on tourism, beaches, and the ocean.
-
Zillia is home to all environmental organizations, as well as BI's huge Trout Farming Industry.
-
Heights, BI's largest state by land mass, encompasses much of the volcanoes, rain forests, and cloud forests at the higher elevations of BI. Approximately 70% of Heights is considered untouched Primary Forest, and trespassing is strictly
forbidden.
-Approximately 24% of the entire country is considered Primary Forest and/or National Park.
-Guardian Atoll is home to military base Port D'lau, where the BI Naval Squadron and entire BI military reside.

-Climate: Burqueno Islands has 12 micro-climates, largely dependent on geographical features and elevation, varying from HOT and humid beaches to cold and snowy volcanoes. There are two major seasons that exist in the Burqueno Islands, the rainy and dry seasons. Dry Season runs from December to June, while the Rainy Season runs June to December.
-BI has one of the highest biodiversity in the world, playing home to more than 500000 different species of animals. Several hundred species are endemic to BI.
-100% of BI's power is provided via numerous wave farms placed on the treacherous windward side of the islands. This allows BI citizens to have electricity at no cost.
-The Teach Canal, built in 2002, links the east side of the country to the west. It provides an efficient way for trade goods to cross country, and provides the BI Naval Squadron an easy way to navigate the country for defense purposes.
Symbolism

-National Flag: Green background representing emphasis on the environment. 5 yellow stars, each representing the different states of Burqueno Islands. A Burqueno Palm is featured on the top left, symbolizing the great weather, beaches, and biodiversity. Crescent moon in the middle of the flag represents the growing country.
-National Animal: Great Barracuda (Sphyraena barracuda)
-National Plant: Burqueno Palm (endemic to BI)
-National Sport: Disc Golf
Interesting Facts:


-There are no speed limits on Burqueno Islands, and no personal cars allowed in the four most populated cities.
-The "extinct" Djimbou Toad was spotted on Burqueno Islands as recently as last year. It's scent has long been known to cause hyperactivity and hallucinations among it's unknowing victims
-Burqueno Islands National Surfing Championship is the 16,451st most popular sporting event in the world, dropping 3 spots after the Barracuda attack at Whitbey's Beach in 2013.
-BI was named one of the "Safest Tourist Destinations" by Volcano Traveler Magazine for 2015, citing only 392 confirmed cases of Dengue Fever (Simplex1) in 2014, and 0 tourist arrests. Anything goes for tourists on volcanoes.
-Nudity is allowed, provided that male genitals are covered.
-Hunting is prohibited in the cemeteries of BI.
-Metal lunch boxes are not allowed in the country.
-The entire country only falls in to one time zone, BITZ