Post by The Regional Reserve on Feb 4, 2019 10:03:13 GMT -5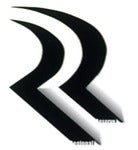 I would like to introduce a new financial product from the Regional Reserve, Certificates of Deposit. Below is some information on how it will work. I hope to formally launch the program thread in a couple of days. That thread will be run much like the Stock thread is now.
Certificates of Deposit- General Guidelines and Rules
Who is eligible?
All nations signuped on the forums and all business accounts.
Types of CDs and Limitations
Small CDs are 100,000 or less
Large CDs are anything over 100,000.
A Large CD cannot be more than 250,000 tacos.
You must fill out the supplied application to obtain the CD.
A maximum of 3 CDs is allowed.
The minimum amount of a Small CD is 1000 tacos.
Maturity Term
Maturity Terms can be continued once by the owner, meaning that if a CD reaches the end of its 10 years term then the owner may continue the CDs life for an a duration that was equal to the original term. This is renewable once. Only 1 CD may have a renewable option.
Terms
2 months (RL)
3 months (RL)
5 months (RL)
1 NS years
2 Ns years
5 Ns years
10 Ns years
NS years time will be decided based on this explanation:
10000islands.proboards.com/thread/5793/nationstates-relative-time
Rate of interest
3.5% for large CDs
2% for small CDs
The interest is compounded yearly by the Regional Reserve and a special calculation website is used to make sure amounts are correct.
So how do I get paid?
Your payment will come at the end of the term of maturity which is determined by your application. Once you chose a type of CD with the requisite interest rate you cannot change it. When you apply and are approved the Reserve will state in the acceptance your Maturity Date which will be the date you are given all funds, unless you picked the Renewable Option on one of the CDs.
Penalty
Early Withdraw Penalty if withdraw occurs prior to maturity date.
Small CD = 25% of the CD value is forfeit to the Regional Reserve at withdraw
Large CD= 50% of the CD value is forfeit to the Regional Reserve at withdraw.
The individual must state in writing that they are withdrawing a CD. Private Message the Regional Reserve account in this scenario.
Estate
Payable on Death (Ceasing To Exist); May name one beneficiary; or two beneficiaries who will inherit equal amounts; if one CTEs before the other then the surviving beneficiary will inherit the full amount. You can choose not to have a beneficiary. Each individual CD MUST be clearly marked with a beneficiary OR with the option not to have one.
Examples
Here is the example of a 20k Certificate of Deposit at the rate of 2% because it is a Small CD:
Example of a 100k CD at the rate of 3.5 because it is a Large CD: