Post by Joe Bobs on Jun 23, 2014 12:21:15 GMT -5
Hello from the GRA!
The GRA was founded in 2005 and refounded in 2007, with our population peak in 2010 at over 500 nations. We are a founding member of the FRA. We are known for our political innovation, including the infamous 'rotatorship' (rotating dictatorship), and also for our "unique" character. We're so badass, we make Chuck Norris look like a slightly less tough Chuck Norris. That's right.

In the immortal words of Jonewest, 'f*ck common courtesy, this is the GRA.'
We're going to legislate like it's Article 19 Section 99
The People's Assembly of the GRA is on a rampage not seen since Jonewest first became sexually active (known across the world as 'The Second Baby Boom').
Enough about Jonewest's libido! The GRA has passed the Judicial Powers Act, which in what we believe is a first in NationStates politics, gives the People's Assembly (which is a direct democracy legislature in which all citizens take part) the power to be judge, juror and executioner. All trials will begin with a brief vote to elect a Foreperson, who will administrate the trial and keep things moving. The Assembly then acts as the jury, voting on a guilty or not guilty verdict. Essentially, a trial takes on a similar form to an election, as accusers and accused alike will not only plead their case but can attempt to sway public opinion through politicking, the media and back-room deals, much as in the real world. The Law also grants many inalienable rights to GRA citizens.
The Assembly has also passed an Amendment to the People's Declaration of Assembling (PDoA), requiring the Speaker, who is head of government, to name a successor upon entering office. This is to prevent the kind of difficulties the region faced following Old Zertaxia's departure. Current Speaker Joe Bobs commented, "as the first Speaker to have to name a Successor, I feel it's important to give it some thought in order to set a precedent that can be followed by future leaders." The law requires the Speaker to name at least two sequential successors, the second in case of the absence of the first, and requires a Successor to coordinate an election should the Speaker leave without warning. The region waits with baited breath to see who Joe Bobs will name.
The People's Assembly is also working on numerous other pieces. Going to vote at the time of going to press is another amendment to the PDoA which will amend the voting period from 48 to 72 hours, following a number of late ballots being cast in a recent vote. Other laws at drafting stage are Fighter4u's WA Delegacy Bill and Joe Bobs' GRADF Bill, FRA Rep Bill, Intel Bill and Election Amendment.
Uropa Day
GRAers celebrate Uropa Day.
The GRA would like to announce that 12th July is Uropa Day! We will spend the day celebrating the ginger Gadfly of the GRA with many activities and games and would like everyone to come and join us.
Uropa runs into some trouble inflating the balloons for his big day.
The Day also celebrates the opening of Parliament, an event that happened in July 2005 when Uropa, new to the region, forced the open discussion of all bills, something which had previously been done in private. This event is one of the historic moments of GRA history which helped define the region's dedication to free speech.
What exactly will we do to celebrate? Erm, we don't know yet. This looks like fun though: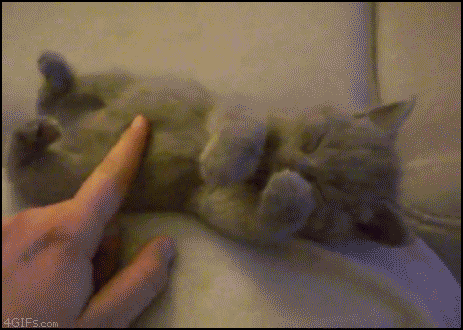 GRA on Broadway and the West End!
GRA Productions Presents...

A People's Assembly Studios Presentation

Directed by Joe Bobs

The GRA: A Founding

Be DAZZLED by the story of the region's founding.

Be AGHAST at the actions of the villain New Emerica.

APPLAUD our heroes Old Zertaxia and South Land!
That's right! The GRA will be putting on its first performance, and all actors will be required to IMPROVISE their lines in scenes roughly laid out by Director Joe Bobs.
The story of the following characters (somewhat dramatised and exaggerated):
New Emerica
- the antagonist, bent on power and increasingly leaning towards fascism. A McCarthy-esque anti-Communist who squashes all resistance.
South Land
- one of two protagonists, our hero is the chief resistance to Emerica and a crusader for democracy.
Old Zertaxia
- also a protagonist, the idealistic young hero who is brave in the face of Emerica's might, and dreams of what the GRA could be.
Pascalini
- the main opposition to Emerica, a vocal opponent, who leaves when the going gets tough, leaving our heroes to fend for themselves.
Cristia Agape
- Pascalini's main ally, who helps pull him away from saving the GRA.
And of course, who could forget...
Alejandro!
- Old Zetaxia's tireless man-servant, provides the light relief and does a few musical numbers.
Date of performance to be confirmed. We do hope many of our friends from overseas will come and check it out!
Fight Club Launched
The GRA has launched its very own
Fight Club
, a place where great debaters can battle keyboard to keyboard in a holds barred match for victory. Rules are as follows:
1. Do NOT talk about fight club.

2. OK, talk about fight club. In fact, help promote it as the greatest debate hall in NationStates!

3. Fight club is a space for big debates tackling the issues of the day and those things we just love to argue about.

4. Everyone is equal in fight club. Whether you've been here since 2005 or you arrived yesterday, it doesn't matter. Old timers can't use their status to intimate others, but newbies shouldn't expect to be treated with kid gloves. It's a battle of logic, intellect and rhetoric.

5. Anyone can start a thread, feel free to.

6. Expect to get your argument torn to pieces, don't get upset about it. Whilst I'd like people to refrain from personal attacks that aren't relevant to the argument, it's inevitable. If someone does that, ask why their argument is so flawed they have to resort to cheap tactics. Don't cry about it.

7. We should remember that this is the purpose of this forum, try not to let debates here sour you to someone you disagree with outside this forum.
Current debates include sexuality, the existence of God, Capitalism vs Communism and Freedom vs Security.
Hall of Fame Reopened - Lower Bowmania Elected
The Hall of Fame, the highest honour that can be bestowed upon a GRAer, has been reopened. It had only two members, Magesty and Jen O the Hill, until this month Lower Bowmania was added to its reverent chambers. His dedication plaque reads as follows:
Lower Bowmania was President of the GRA during the Spring of 2010, overseeing the most rapid expansion in activity and population in GRA history, and served a Vice President under Joe Bobs in the second most rapid expansion in the region's history, during the Gilded Age.

He was Mayor of the Brotherhood, the only successful graduate of the Township Program, working tirelessly to bring the region of Brotherhood from near death to a vibrant and successful region.

He was one of the leaders of the left-wing of the GRA for many years, often considered the most palatable member by the right for his intelligent, constructive and non-reactionary arguments.

He will be remembered by many for his statement during the Rinius debacle when his outrage was one of the few statements that both sides (pro-free speech and anti-Nazi) of the argument agreed upon.

He has held multiple other positions in the region's history, including judge, congressman, Foreign Affairs Minister, Internal Affairs Minister and positions in the GRADF.

We hereby commit Lower Bowmania to the Hall of Fame in thanks to his service to the region.
Role Play Short Story Competition: Your Nation's Founding
We have begun what will be the first of many short story competitions. We are asking for submissions on your nation's founding. There is no word limit but we ask for reasonableness, and stories may take whatever form you choose, be it a satirical prose or an epic poem. Entrance is open to all, citizens and visitors alike.
Other News
WookieO has been appointed Deputy Minister for Internal Affairs. When asked to comment he replied "Mwroooah, raghrwoor".
Joe Bobs has published
Chapter One
: The Foundation Era (all four parts) and
Chapter Two
: The Zertaxian Revolution, of the History of the GRA series. The book is already 15,000 words long, and only two of nine chapters have been released!
The Foreign Affairs Office has introduced ambassadorial rankings:
1 Embassy - Charge d'Affaires
3 Embassies - Envoy Extraordinary
5 Embassies - Ambassador Extraordinary
10 Embassies - Ambassador Plenipotentiary
Joe Bobs was named an Ambassador Plenipotentiary whilst Jonewest and Fighter4u were named as 3 Embassies - Envoy Extraordinary and WookieO as Charge d'Affaires following his appointment as ambassador to Yggdrasil.
Joe Bobs has been appointed as as Admin of the GRA forum, and has waged war on clutter, allowing his obsessive compulsive mind to clean up the forum as he has so many grubby student's houses in the past, initially inciting confusion and reluctance but ultimately gratitude from his friends. Over 50 pages of threads have been sent to the archives dating back to 2005, whilst the clear up allowed us to find some gems that were in need of gravedigging.
Finally, the GRA maintains its eternal war against Falconias.

To paraphrase Pidgeon Island, "a dead chipmunk's p*nis could create better Foreign Affairs Updates".

Written by Joe Bobs with contributions from Fighter4u.