Post by Kannex on May 19, 2010 17:53:03 GMT -5
[glow=red,2,300]Table of Contents[/glow]
Post 1-- Empire of Kannex
Post 2-- POLITICS: Structure of the Gov't
Post 3-- PEOPLE: Kannexian Groups and Agencies
Post 4-- MILITARY: Military Statistics
Post 5-- MILITARY: Major Army Units
Post 6-- POLITICS: Constitution of Kannex
Post 7-- GEO: Map of Kannex
Post 8-- HISTORY: Dynasties of Kannex
Post 9-- PEOPLE: Important Kannexians (Characters List, Part 1)
Post 10-- HISTORY: Modern Kannex
Post 11-- POLITICS: Ambassadors
Post 12-- PEOPLE: List of Nobles
Post 13-- POLITICS: Amendments, Edits, and Decrees
Post 14-- CULTURE: Imperial City and Imperial Palace
Post 15-- CULTURE: Language of Kannex

Post 16-- Koenigfaste Colony
Post 17-- [Moderator]
Post 18-- GEO: Map of Koenigfaste
Post 19-- [Moderator]
Post 20-- POLITICS: Past Cabinets of Kannex
Post 21-- CULTURE: Soundtracks
Post 22-- POLITICS/MILITARY: North Medius Alliance
Post 23-- PEOPLE: Important Kannexians (Characters List, Part 2)
Post 24-- MILITARY: Organization of the Imperial Kannexian Navy
The Great Empire of Kannex [
Al-Dai Kanne-Tei-Kuo
]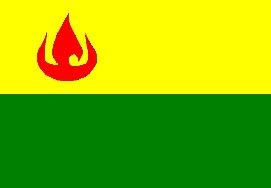 DemographicsPopulation:
2.9 billion
Major cities:
Seongjang-Dol; 26 million, Hwaiteu-Gyomuen City; 21 million, Pureuda City; 19 million, Tzariye; 19 million
Religions*:
Kaurism (traditional Kannexian gods)(45%), Buddhism (17%), Atheism/Agnosticism (12%), Taoism (10%), Islam (7%), Christianity (6%), Neo-Hellenism (2%), others (1%)
Life expectancy:
79.5
Ethnicity/Racial:
Shzakannechi (56%), Chener'i (12%), Luchino (10%), Tesoro (7%), Ventwa (7%), Airiquumoi (5%), others/refugees/foreigners (2%)
Unemployment rate*:
10%
CultureOfficial language(s):
Kannexian
Official religion(s)*:
Ka'uri Faith (Kaurism)
National animal(s):
Kannexian dragon, august rooster (Kannexian phoenix), white tiger
Physical description of people*:
Kannexians are Asiatic (East Asian) and have light skin, dark hair, and slightly almond-shaped eyes. Northern Kannexians, due to their martial history, are usually taller, more muscular, have broader, longer faces, bigger jaw, higher and slimmer nose, taller, broader build, usually straight hair, smaller eyes, flatter face, and higher cheekbones. Meanwhile, Southern Kannexians tend to be skinnier, have shorter and narrower faces, more compressed cheekbones, flatter nose, sometimes wavy hair, bigger eyes, sunken eyes, fuller lips, and less facial flatness.
Eye color varies greatly with the different ethnic groups. Shzakannechi are known to have dark brown eyes; Cheneri have gray; Tesoro have blue eyes; Ventwa have green eyes; and Airiquumoi have amber eyes. In Kannex, discrimination between ethnic groups is often called "eye hatred" due to this.
Demonym:
Kannexian
Technology overview:
Many Kannexians live in modern cities in which they have many skyscrapers, busy avenues, and subways. Most Kannexians have access to internet, TV, and phone. Machinery is used in everyday life and is taken for granted, especially by the younger population. The Imperial Kannexian Government is having a harder time controlling the media and internet as technology becomes more advanced, although the Government still does maintain a huge army of hackers.
Currency:
derwen (Ƌ)
Important holidays*:
Kannexian New Year, Unification Day (Jan 14th), Armed Forces Day (March 14th), Lover's Festival (August 16th), Constitution Day (August 25th), Heavenly Lord Day (Sept 13), Emperor's Birthday (Sept 23), Grand Prince Day (October 21st), Culture Day (Oct. 23rd), Winter Festival (Dec 21)
NS statsEconomic rating:
All-Consuming
Civil rights rating:
Excellent
Political freedoms rating:
Some
GovernmentGovernment type:
constitutional monarchy
Date of founding*:
1376 (Azgo Dynasty established); June 23rd, 1986 (Principality founded); January 14th, 2002 (current Freisth Dynasty founded)
Capital city:
Hwaiteu-Gyomuen (commonly known as Hwaiteu)
Head of state:
Emperor Gyotai Af Fureisuthu
Head of government (if different)*:
Prime Minister Yohgifu Shiitailim
Legislative body:
Imperial Parliament (Senate and House of Commons)
Judicial branch*:
Supreme Court of the Empire
Geography & EnvironmentClimate:
varies; humid continental near the coasts
Highest Point
: Dai-Bomul Peak, Shrantung Province
Lowest Point
: Lake Jung, South Shatuna Province
Biomes Overview:
| | | | | |
| --- | --- | --- | --- | --- |
| Region | Provinces/Areas | Biome(s) | Climate(s) | Distinct Features |
[/td][td]Hwaiteu, southern Arqmanu, Kudgol[/td][td]temp. broad-leaf[/td][td]humid cont.[/td][td]Northeast Forests[/td]
[tr][td]Central[/td][td]South Shatuna, northern Rubyas[/td][td]temp. steppe/mont. forests[/td][td]humid cont.[/td][td]Shatuna Plains[/td][/tr]
[tr][td]Western[/td][td]Ning-Haa, Seiqoon[/td][td]dry steppe[/td][td]semiarid/alpine tundra[/td][td]Seiqoon Plains[/td][/tr]
[tr][td]Southern[/td][td]Seongjang, Ailufad, Rubyas[/td][td]subtropical rainforest[/td][td]humid sub.[/td][td]--[/td][/tr]
[tr][td]South coastal[/td][td]Yutgyang, Manago, Pureuda[/td][td]Mediterranean[/td][td]Med.[/td][td]--[/td][/tr][/table]