Post by Aersoldorf on Feb 6, 2012 15:48:52 GMT -5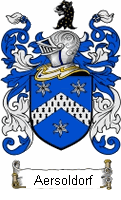 Welcome, welcome. The House of Aersoldorf is now open for business and accepting new members.
The buffet is to the left and the bar is on the right.
The special of the day is Alaskan King Crab legs and shots of Absinthe.
Please make yourself comfortably numb.
Current members:
Aersoldorf
- Founder, former Senator for Himes West, Former Minister of Immigration, Former RoQ, TITO Knight, Former Poet Laureate, former Mayor of Taco Island
Palman
- WA member and House Bartender
The Candy Lane
- TITO Knight, Former Senator for Lyonnesse East, Former Minister of Immigration, former Minister of Labor, former Poet Laureate
Flemingisa
- former TITO member
Hakketomat
- Chief Executive, TITO Knight, former TITO XO, former Senator for BCN
Dominion of Compassion
- TITO knight, former Senator for New Republica South
SweetHaven
- non-WA member
thepeninsular
- TITO knight
Free Las Pinas
- TITO knight
Brusilovia
- WA member
Tangaroan Islands
- TITO member
The Union Empire
- TITO member
Honorary Members from other Regions:
Sauron
Witchcraft and Sorcery
- TITO Knight, Former Senator for Himes West, former TITO TO
House Members who have founded their own House:
Hahiha / USSR
- Former BCN Senator, TITO Knight
Fallen but not Forgotten:
DexTroNs - Inaugural member of the House
Hail - All Hail Hail
Anossadi
Varsoko
Not A Sossidge
HoorTan
Axis 13
Hrhe
Garchentina
Emaye
Iron Order
Marreilles
Krakonland
Schmellic Empire
The Empire of Snike
Screaming Insanity
Agidanya
Percile - TITO member
Terra Spei
Emmoria
Reanus
The Free Roman Empire
Vorian
Quintillius
Ilysium - TITO member
Sofia Athena
Sioux City
Indigo Seas
Crusonix
SverigeKins
Myleslhk
Unum Populum
Ellaria
Friendly House Cats
The Uncommon United Ones - TITO Member
Terris Worldbringers
Burke Islands
Undying Light
Seloria - TITO member
Sweethaven - non-WA member
Moner Nation - TITO member
Kydonis
gyllia
- TITO member
Acadeshia
- WA member
fongtopia
- WA member
Demeterium
- WA member
Dane Germania
- non-WA member
Erenfielt
- WA member
Equestraian Commonwealth
- non-WA member
New Dracora
- WA member
santijas
- WA member
Zyga
- WA member
Invictus
- WA member
Kokkinostan
- WA member
Ardreas
- TITO member, Former Senator for Lyonnesse East
Indo-pasif archipelago
- non-WA member
Bolt
- WA member, former Senator for Himes West
Scottish and English Kingdom
- WA member
Shigiel
- WA member
Republic of The Enclave
- TITO member
The Hook Islands
- WA member
taihiro
- TITO member
United Lands of Alvania
- WA member
Candlewhisper
- TITO member
Zayofibnibea
- WA member
Xiviaksu
- TITO member
The Republic Of Arkan
- WA member
@coromandall - WA member, former Senator for Lyonnesse East, (deleted account)
Boring Waterfalls
burghemisia
- WA member
The Changeling Horde
- WA member
Mount Home
- non-WA member
Musketoon
- TITO member
Moved to other regions:
Vultasia
Bonifatus
Deleted forum account, but still in 10KI:
Hamtown
Deleted:
newtopialicaislands
comfed
House Tag for members to use:
House Achievement Plan Stats:
1.) One point is awarded for every nation that is a member of the House, regardless of CTE status - 84 members total = 84 points
2.) Two additional point are awarded for every member that was named Rookie of the Quarter - 1 earned (Aerso) = 2 points
2.) Five additional points are awarded for every TITO Knight - 5 earned (W&S, TCL, Hahiha, DoC, Aerso) = 25 points
3.) Ten additional points are awarded for every member that has served as Minister - 2 earned (TCL, Aerso) = 20 points
Ten additional points are awarded for every member that has served as Senator - 8 earned (Ardreas, W&S, TCL, Bolt, DoC, Coromandall, Hahiha) = 80 points
Ten additional points are awarded for every member that has served as Mayor of Taco Island - 1 earned (Aerso) = 10 points
4.) Twenty points for every member that has served as Delegate or TITO Field Commander - 1 earned (Aerso) = 20 points
5.) Twenty-Five points for every time the house has won a House Competition that is mandated by law. - None earned 😞 = zero points 😞
10 Renowned or Reputable
30 Notable
50 Famed or Famous
75 Celebrated
100 Distinguished
150 Superb
200 Glorious
250 Venerable
300 Prestigious
400 Esteemed
500 Grand
600 Noble
700 Honorable
800 Illustrious
1000 Founder's choice - not to exceed 3 words
Current House Points: 241, Rank: Glorious